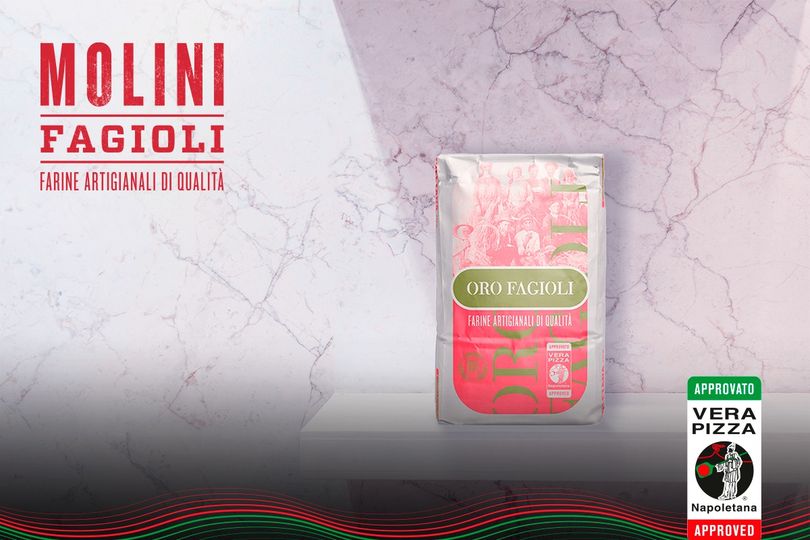 With what spirit did you approach the world of Neapolitan Pizza and the Association?
The Neapolitan pizza represents "Naples" and pizza in the world. It is one of the food icons on a world scale. We approached this product through the art of Neapolitan pizza makers, our brand ambassadors. Our daily mission is to work with the best Italian raw materials that allow us to preserve the quality and tradition of the True Neapolitan Pizza.
How do you see the future of Pizza Napoletana and how do you intend to approach it with your company?
The future of Neapolitan pizza is and will be constantly evolving with the different facets that every day distinguish and affirm it in the world. The approach with AVPN was decisive in order to "listen" to the needs of the Neapolitan pizza maker and provide him with the main ingredient to make a product of excellence.
What is your most successful product in the Pizza world and why do you think?
The dedicated product is our Neapolitan, recognized by AVPN and able to give and preserve the authenticity of the dough in all its phases. In addition to this dedicated flour, we have another type 0 (the Versatile) from Filiera OIRZ (Italian Origin Residue Zero). The only agricultural chain certified to Residuo Zero in Italy. This is to give the real Italian spirit to the finished product... the Pizza Napoletana.
In how many countries are your products distributed and which are the new markets you are approaching?
Our reference markets are: Italian market, and international, where we export with great quality awards our flours, 100% Italian excellence.
What advice would you give to pizzerias to face this particular moment?
Our advice is to invest at this time in the best raw material, in the best technology as an aid to enhance the work and manage the process in perspective and with the attention always paid to traditional craftsmanship. We first of all want to set an example and we are doing it as Molino Agricola-Artigianale that tells the story of a territory suited and of excellence for the production of cerali and flour of great quality.