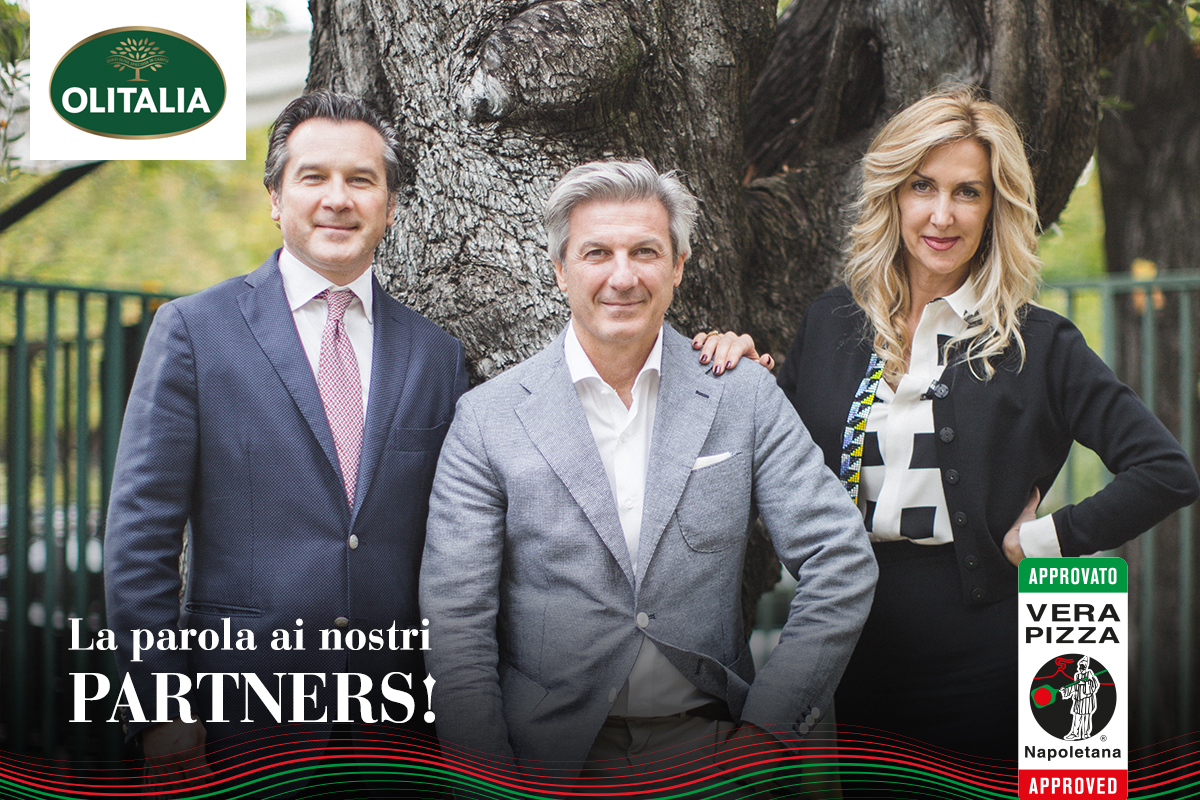 𝗗: With what idea did you approach the Neapolitan Pizza world and the Association?
Olitalia approached the world of Neapolitan Pizza with the idea of creating contact and cooperation with a world of professionals who have always contributed to providing our company with the crucial stimuli and feedbacks to understand the market needs. Pizzolivm was born from the cooperation with AVPN, the extra virgin olive oil whose organoleptic profile is specifically designed to be the perfect match with Neapolitan pizza.
𝗗: How do you see the future of Neapolitan Pizza and how do you intend to approach it with your company?
The art of Neapolitan Pizzaiolo is an UNESCO heritage, it is the image of Italy abroad and Olitalia has always been where internationalization and quality meet, in an attempt to bring the quality of the products and the Italian good living abroad. This is the attitude with which we intend to approach the years to come, side-by-side with Neapolitan Pizza.
𝗗: What is your most successful product in the Pizza world and, in your opinion, why?
The most successful product is Frienn, a high-oleic sunflower oil with vitamin E and antioxidants, partly derived from rosemary. It is an innovative formulation that guarantees the products an unmistakable texture and flavor, ensuring the excellent quality results required by haute cuisine. In particular, the finest restaurants. Particularly, the high content of oleic acid and vitamin E allow the creation of fried foods that are always crunchy, appetizing and with a light taste.
𝗗: In how many countries are your products distributed and which are the new markets you are approaching?
We are distributed in over 120 countries, and the market to which we are approaching with increasing attention is the United States one.