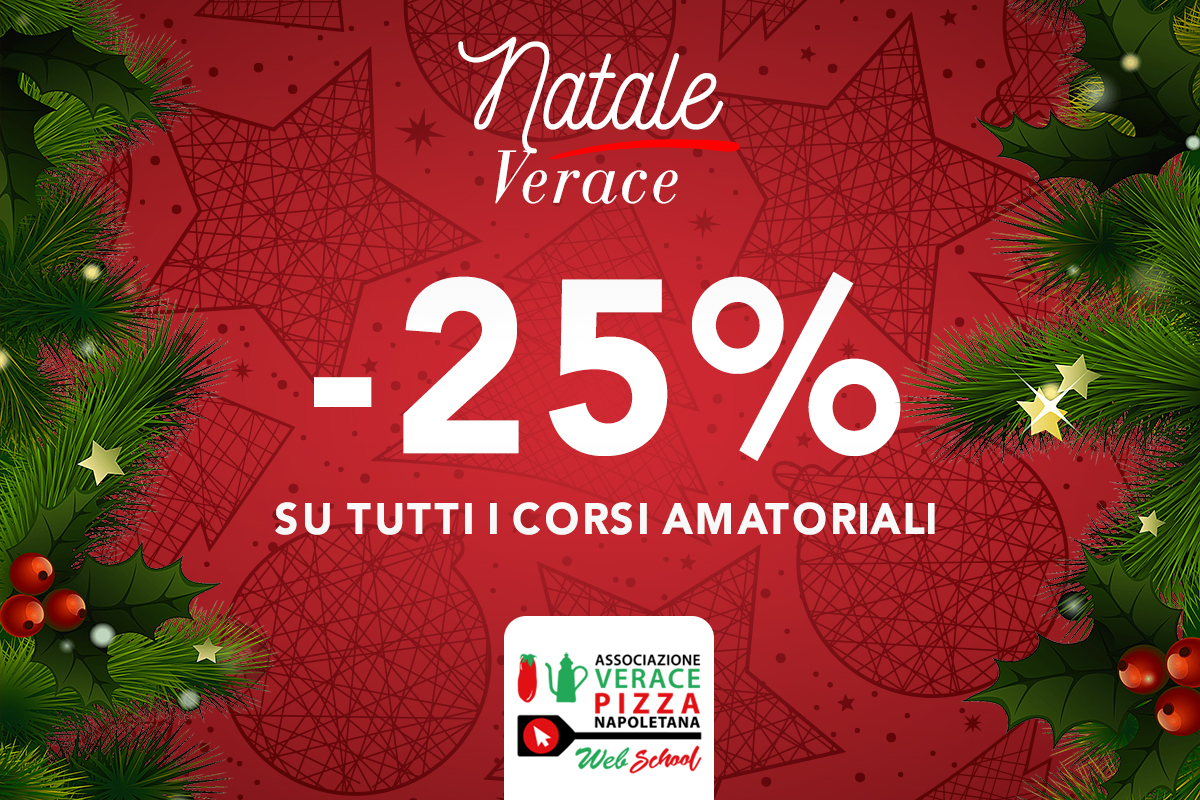 At Christmas make a gift of a virtual journey into the world of the True Neapolitan Pizza to discover the secrets of the Art of the Neapolitan Pizzaiuolo, recognized as a World Heritage Site by Unesco, thanks to path that goes from the dough making technique to the drafting phase and from the garnishing to the baking.
The True Neapolitan Pizza Association, which has always been a point of reference in the pizza industry, has developed a Webschool to give amateurs and foodies the opportunity to meet with the masters of the sector.
A wide and varied offer to give as gift, that is now even more advantageous, as a 25% discount is applied until Christmas. A special gift valid throughout 2021.
It starts with live courses and different appointments to choose according to your commitments, made live with an AVPN Master in Italian, English, French and Spanish such as "Neapolitan Pizzaiuolo Online" for one day. A two hour workshop that aims to give participants the experience of making a true dough and the opportunity to become an expert.
A valid alternative to live courses are amateur videos, which are also discounted by 25% and can be seen and reviewed at will, and among these to name just a few:
A thoughtful gift is also the 2021 collector's calendar signed by the Association which contains in an elegant edition, 12 appetizing Neapolitan pizza recipes, evidence of the Neapolitan tradition and creativity, masterfully photographed by Vittorio Sciosia together with the process of the dough making shown in every single step.
For book lovers, the flour, water, yeast, salt and passion reprinted book could not be missing. A professional book of 272 pages containing 65 pizza recipes made by the the Association masters, 300 splendid photos and over 50 unpublished anecdotes related to pizza and its indissoluble relationship with the city of Naples, narrated by Antonio Pace, president and founder of the Association.
Those who choose a "special" gift at Christmas, will have the honor to join the membership of the "Friends of the True Neapolitan Pizza"