What's VPN Americas
VPN Americas is the American Delegation of the Associazione Vera Pizza Napoletana, an international non-profit organization founded in the mid 1980's by a group of Neapolitan pizzaiolis (pizza makers) seeking to cultivate the culinary art of making Neapolitan pizza. On June 1984, the association was officially established as a denomination of control (DOC) by the Italian government, a designation that made the VPN a legal entity able to give special designation to pizzerias who meet strict requirements that respect the tradition of the art of Neapolitan pizza making.The President is Antonio Pace.
News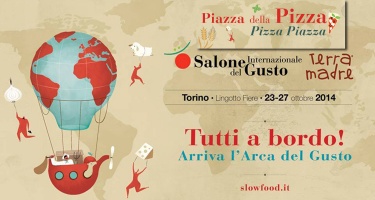 Salone del Gusto 2014
The return of the laboratories of AVPN with the "Pizza Piazza" where, in the presence of Oliviero Toscani, on Friday 24 at 11 am, will be officially presented to the media "Tu vuò fa' il Napoletano." » read more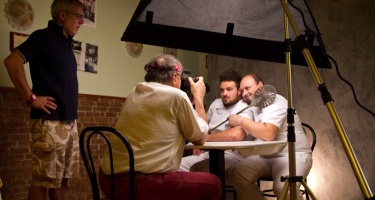 Oliviero Toscani, 100% Pizza!
Oliviero Toscani is now in Naples, producing a photo essay to tell and convey the love for pizza.
» read more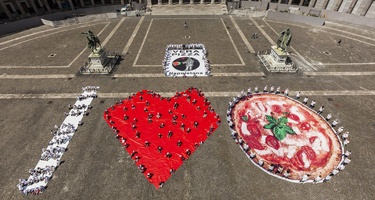 The successful conclusion of the Pizzafestival first edition
About 10,000 people every day crowded more than one hundred pizzerias members of AVPN in Italy and in the rest of the world, 2,000 children and adults attended the workshops on pizza in the laboratory set up in Piazza Dante, hundreds Neapolitans and tourists celebrated the flash mob "I Love true Neapolitan pizza" in Piazza Plebiscito.
» read more