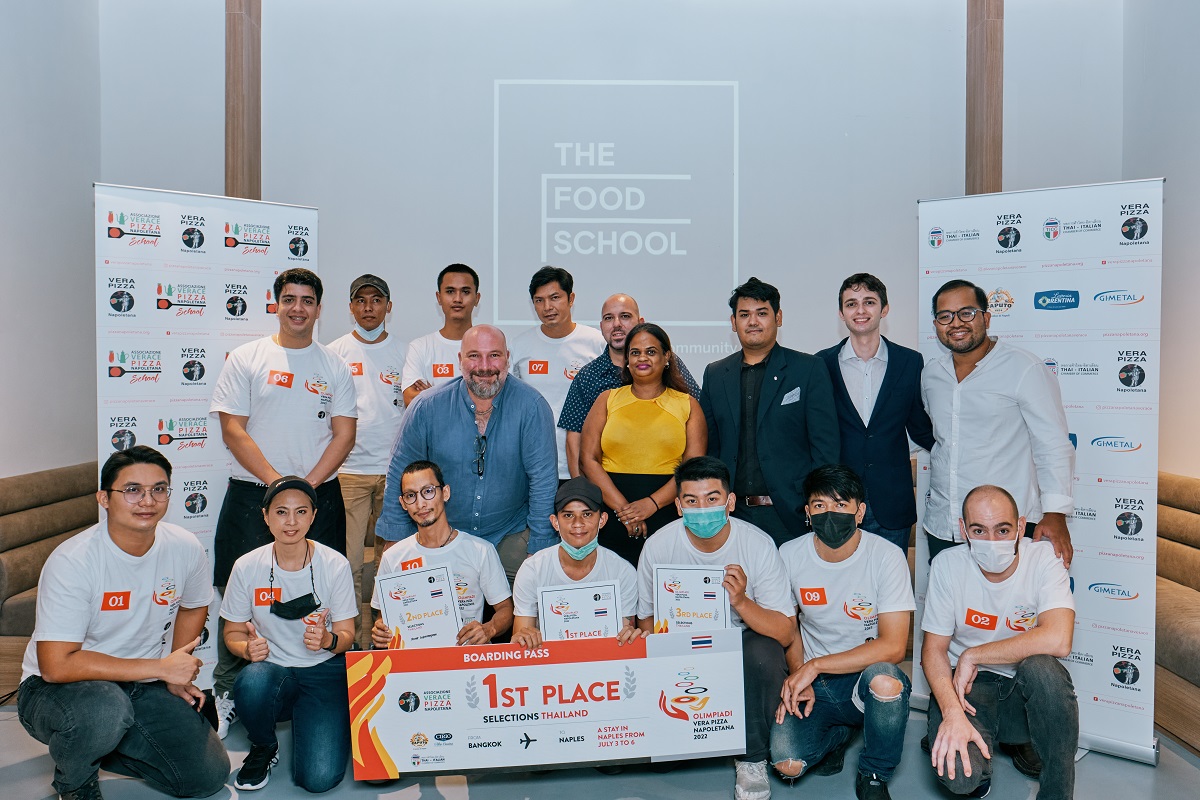 Bangkok, June 20, 2022 – The Thai-Italian Chamber of Commerce, in partnership with the Associazione Verace Pizza Napoletana (AVPN) has successfully organized the "OLYMPICS OF THE REAL NEAPOLITAN PIZZA 2022", together with the greatest challenge among professional pizza-makers all over the world on the 20 th of June 2022 at the Food School Bangkok.
In the competition, we started with the Theoretical Test, which is a written test consisting of 10 multiple choice questions, and continued to the Practical Test, which is making the pizza margherita according to the AVPN Regulations. Peeled tomatoes, fresh tomatoes, and the mixture of fresh and peeled tomatoes together with Fiordilatte mozzarella, grated cheese, extra virgin olive oil, and basil can be used.

The 1 st Place in the elimination round of the "OLYMPICS OF THE REAL NEAPOLITAN PIZZA 2022" will have as a prize the qualification for the finals of the Olympics, the return flight to Naples from the competition / competition city and the stay in Naples from 3 to 6 July. The 2 nd and 3 rd place will be qualified for the Naples Olympics. – AVPN

Selections Thailand Awards
1 st Place: Mr. Yutitham Suriwongchomphu
2 nd Place: Mr. Dhanat Suphamongkhon
3 rd Place: Mr. Pattaradanai Sriadolpan

The success of this event would have not been possible without our sponsors and distributors for coverage this amazing event: Cirio Thailand, Mulino Caputo, East West Trading & Agencies, Scugnizzonapoletano, Gi.Metal, Latteria Sorrentina, Peppina Restaurant, The Food School Bangkok, and the True Neapolitan Pizza Association (Associazione Verace Pizza napoletana – AVPN).