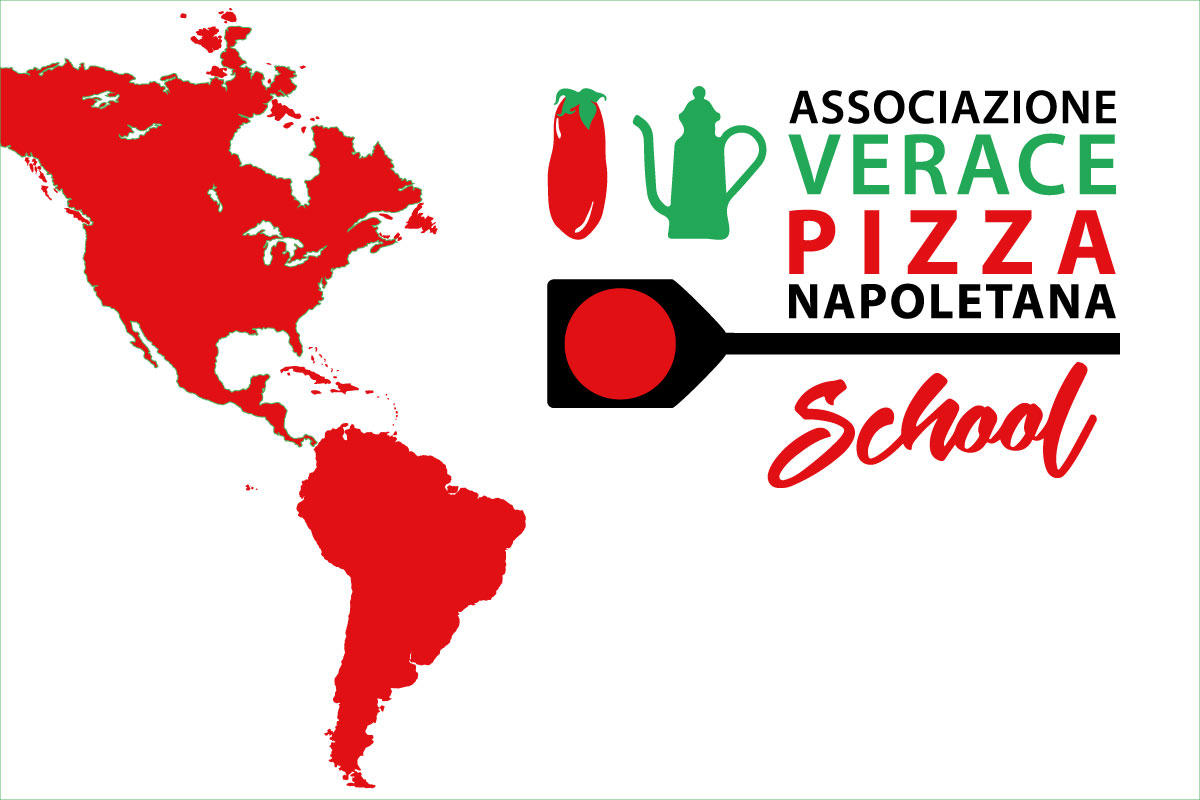 The Verace training has successfully restarted all over the world, after the forced stop due to the pandemic. We have therefore chosen to interview the presidents of the delegations and the instructors of the AVPN Schools around the world to understand what has changed over the years and why there's such a strong demand for training.
Our journey starts from the States and in particular from Peppe Miele, President of VPN Americas, whose school has been active in the US for about twenty years. "Our technical training - declares Miele - has not changed in recent decades, but has evolved thanks to a growing interest in the Neapolitan Pizza on the part of the public and professionals in the sector, but also thanks to the spread of Italian suppliers of raw materials, who entered the American market making our work easier. Instead, what we have noticed in recent years is that many students who come to us have received information promoting the Neo Napoletana pizza, which has different production methods than those provided for by the AVPN International Regulations. Our task is therefore to educate them on the production process of the True Neapolitan Pizza, modifying their theoretical/practical approach to the product and this leads them, at the end of the training, to understand its characteristics and more often than not to prefer it. Today we also offer courses that are aimed both at people who want to work in the pizza world but also at amateurs, more and more prepared and ready to make their homes a mini pizzeria ".
"Nowadays, excellent communication is as essential as excellent training - says Alessio Lacco, director of the brand new AVPN School in Atlanta. To promote our courses we try to make the most of the social channels that the AVPN makes available and this has allowed us to quickly get sold out for the next trainings that will take place from 24 to 28 October and from 28 November to 2 December. Live streaming, student testimonials and real-time feedback made during amateur and professional experiences are just some of the tools we use to make ourselves known. We have also had very positive feedback from online courses and this confirms the fact that new tools made available by technology together with targeted communication leads to excellent results ".
The target of the students who attend the Brazilian school is completely different. "The students who participate in our training - says Andrè Guidon, President of AVPN Brazil - are often already owners of pizzerias and, in many cases, are conditioned by the predominant culture of the Paulista pizza. Our main job, in the first days of training, is to clarify the differences, explain the methodology and peculiarities of the True Neapolitan Pizza on which we often find that they converge, adding the Verace in their menu and requesting affiliation to the Association shortly after, seen more and more as a synonym of tradition, authenticity and quality ".