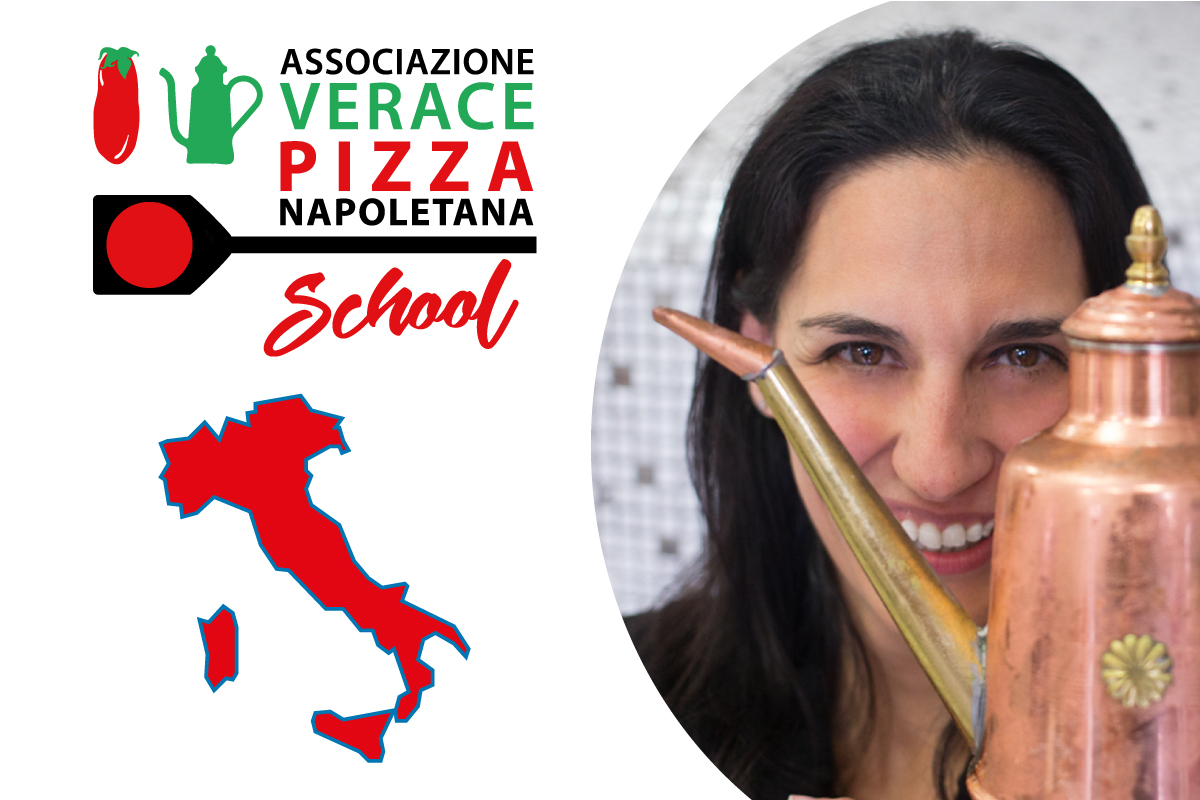 Dr. Aurora Napolitano – Training Manager of Associazione Verace Pizza Napoletana – released an interview about Verace training in the world, expressing her opinion:
"Training and technical knowledge of the dynamics that develop during kneading, leavening and cooking processes is important for understanding that Neapolitan pizza has no secrets… With a good theoretical and practical knowledge it is possible to make an excellent product, without any special tricks or complex processes.
The trend has changed over time and this is evident from the continuous requests for technical and chemical information that emerge during both basic training courses and advanced ones.
Previously the greatest importance was given to the practical part in the laboratory, now the same importance is reserved for the theoretical-technical part, with students who aalready begin with a background of personal information that they want to broaden and deepen.
For training it is always necessary to start from the basic information of tradition, but of course we could only include the new equipment into our courses, which stimulates more and more students and teachers. With an eye to tradition, everyday in our training courses we deal with the use of new raw materials and equipment that support and facilitate the work of the pizza-maker without distorting the key concepts of Neapolitan pizza."
We also asked her about training in the next years, which are the most frequent requests and what are the reasons that led to having 15 schools around the world.
The training will be in continuous evolution, increasingly technical and specialized aiming to quality. Our challenge is, however, an expansion of the training offer, that is exhaustive for the different market demands ranging from the basic notions of the job to the dynamics of the food cost, as well as the design of corporate business plans.
The greatest request is of a complete non-dispersive training, focused on the various course topics, which does not end within the days of the course, but that keeps updating even remotely. Subsequent consultancy and constant assistance in the different projects that may develop. Intensive and non-dispersive training times.
The knowledge of the true Neapolitan pizza in the world, of its potential and of a solid reality has meant that more and more pizza-makers and businessmen have believed in the possibility of spreading the brand in the world.
The AVPN has thus embraced the philosophy of branch offices which, operating in perfect synergy, allow simultaneous and multiple training in different parts of the world.