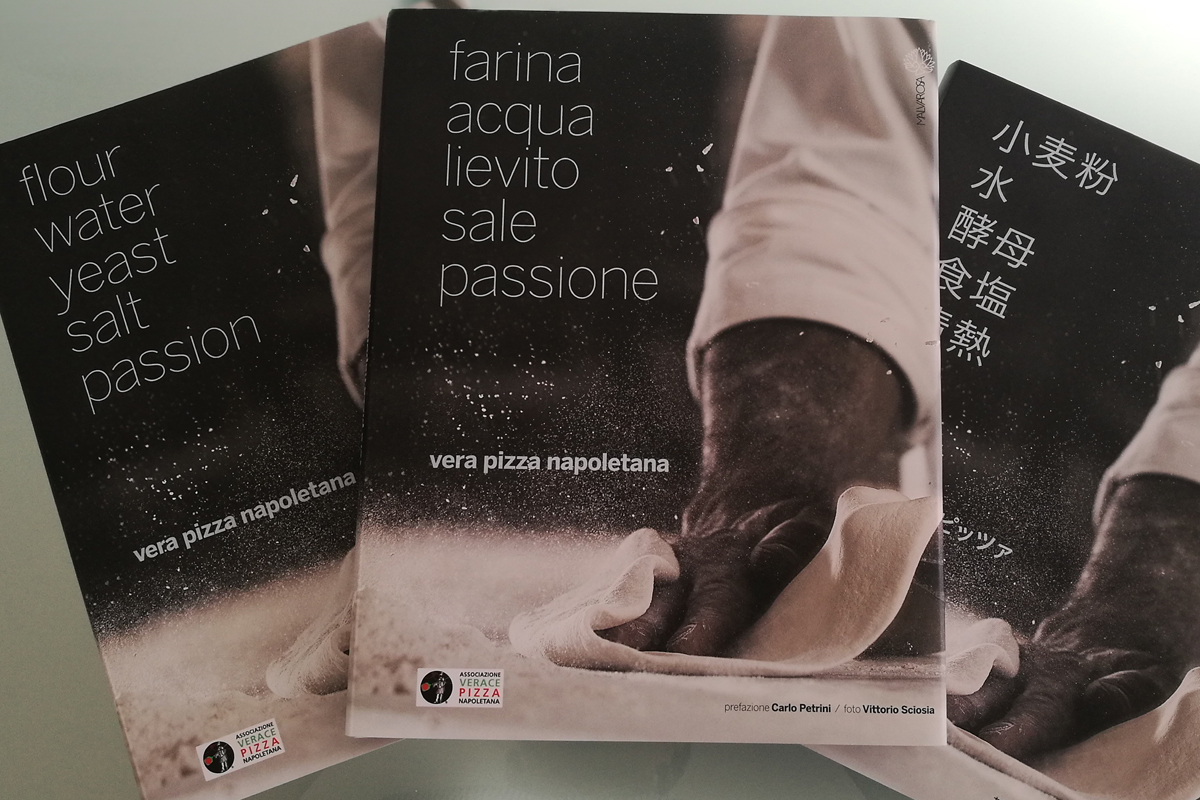 "The pizza is perhaps the only dish in the world that can stir up such resounding gastronomic emotions. It is no coincidence that the place where the five elements that compose the magical alchemy of pizza combine the best is Naples, Italy." That's how the preface of Carlo Petrini, president of Slow Food International, begins on the book of Associazione Verace Pizza Napoletana, published by Malvarosa.
Thirty-four years from the beginning of his path, the Association wanted to share with all the Neapolitan Pizza lovers the stories and the secrets on which this art is founded, the anecdotes that see pizza as a protagonist and appetizing recipes, expression of tradition and creativity.
In 272 pages bound in an elegant edition that collects 65 appetizing recipes of Neapolitan Pizza made by the maestros of the Association, 300 amazing pictures by Vittorio Sciosia and more than 50 unpublished anecdotes related to pizza and its indissoluble relationship with the city of Naples, described by Antonio Pace and Tommaso Esposito.

"Flour, water, yeast and salt have always met the Neapolitan passion, creating a product still capable nowadays to seduce the taste of the whole world with its simplicity" In these words of the president of the Association, Antonio Pace, is enclosed the spirit that had guided to the realization of this book.
In this book finds expression all the effort of the Association to protect the identity of this Made in Italy excellence; an effort born in 1984 with the definition of all the rules that must be followed to obtain a product accordant to tradition that brought the "True Neapolitan Pizza" to be promoted and enhanced all over the world.
A great passion encourages the association to spread not only the technique, but also the culture, the wisdom and the tradition of this ancient profession (JOB). Because being part of this family means sharing an ethic and love for an art that makes the taste his endless source of inspiration.

"Flour, water, yeast, salt and passion"
272 pages
Price: €40,00+shipping cost
info@pizzanapoletana.org - tel. 081.4201205