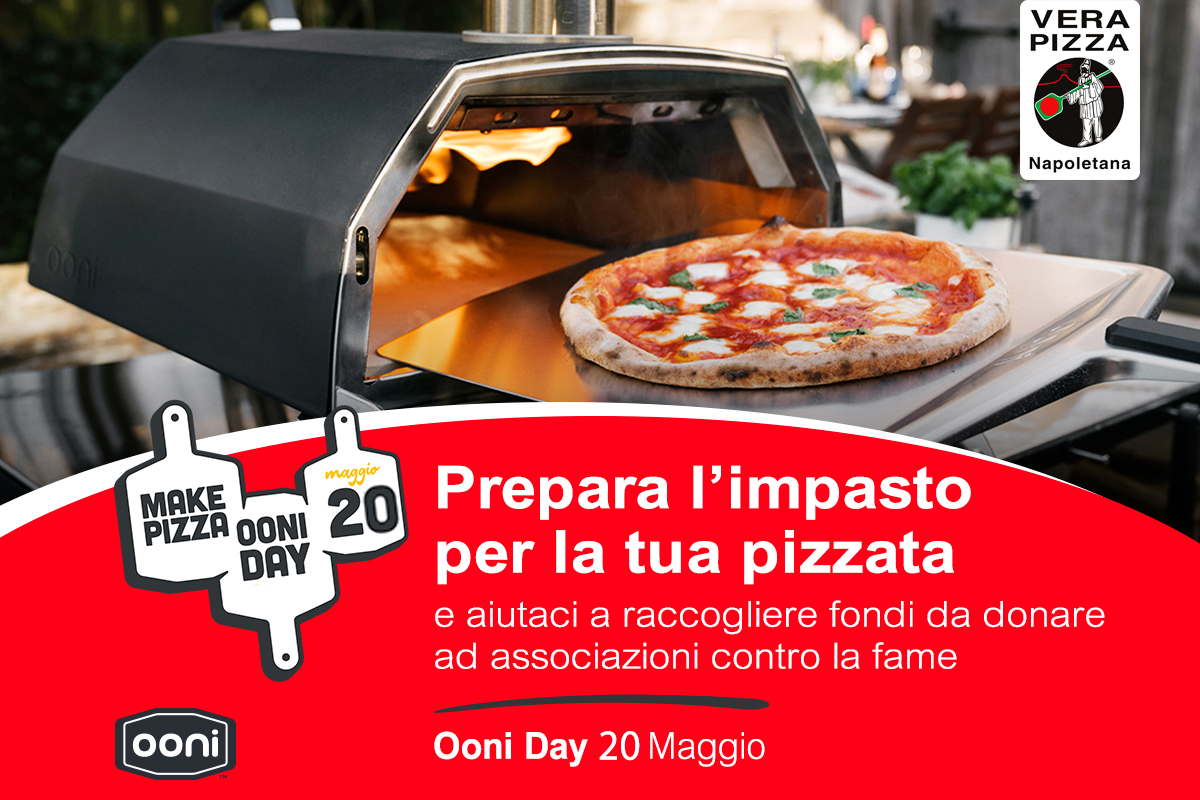 Ooni Day is coming! Make pizza to do something good.
The biggest open-air "pizzata" of the world is coming back, and is going to more extraordinary! Post your pizza on the website https://it.ooni.com/pages/ooni-day and Ooni will donate for you.
There is one day of the year in which pizza gets even better. On May 20th we celebrate Ooni day: help us raise funds for the associations that fight hunger in the world. How? Just by preparing pizza!
On Ooni Day, for each baked pizza, 1€ will be donated to a local association that fights hunger.
Do you want to join our party? Organize a "pizzata" with family or friends and tag Ooni on social media: use the hashtag #ooniday and tag @oonihq e @ooni.it.
Prepare pizza as you want and where you want : in your home oven, in your pizzeria's oven, in an Ooni oven, wherever you want. It doesn't matter: what matters is to make a pizza, have fun and do something good for others.
On Saturday May 20th 2023. Save the date and join us in this initiative.