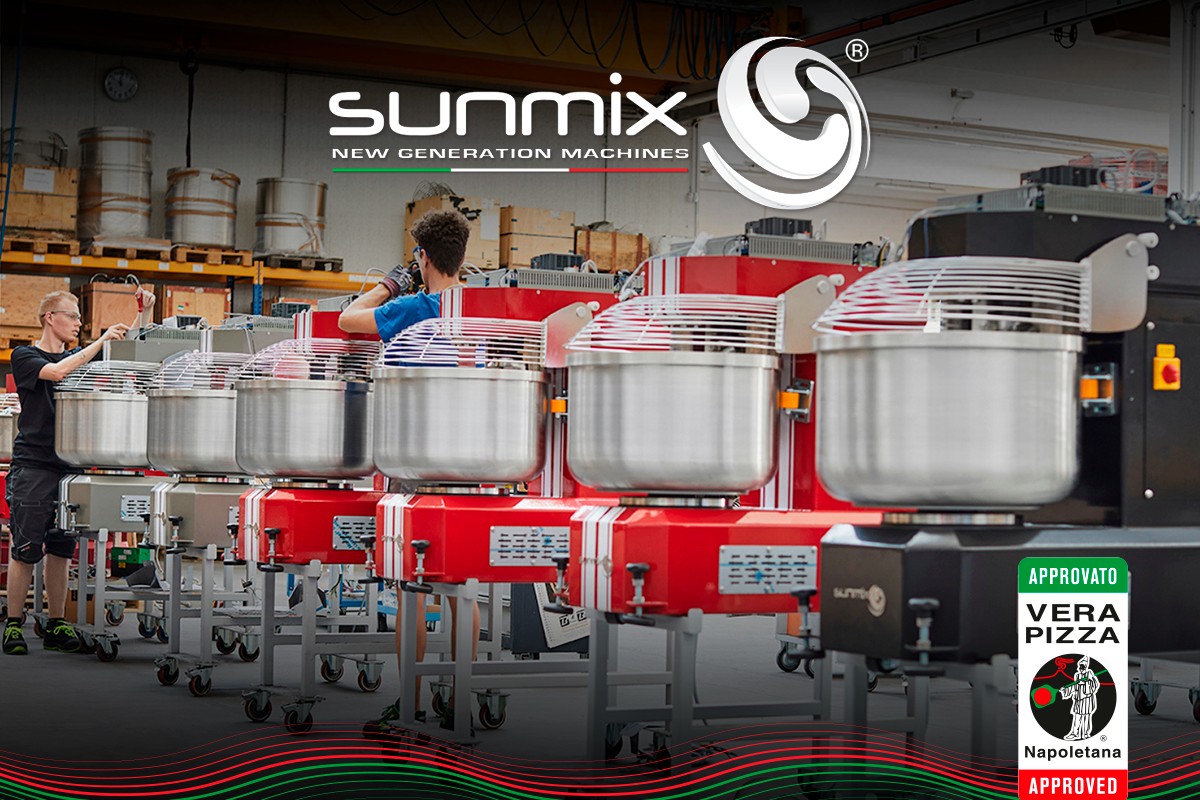 1) With what spirit did you approach the world of Neapolitan Pizza and the Association?
Being producers of spiral kneaders specialized for the Pizza world, in particular Neapolitan pizza, we have always felt connected to this reality, it was therefore for us a natural goal to have obtained this important certification recognized worldwide.

2) How do you see the future of Pizza Napoletana and how do you intend to approach it with your company?
Pizza Napoletana nowadays is a product recognized internationally and constantly growing. We, as Sunmix, update our mixers according to the requests we receive from our Pizzaioli Customers to be able to offer them a product always at the forefront.

3) What is your most successful product in the Pizza world and why do you think?
Our most appreciated product by pizza makers is the Queen Line, a very versatile line of mixers thanks to the touch screen panel that offers the user several advantages: allows you to vary the speed of the spiral and the tank depending on your needs; allows you to create and store up to 12 different recipes; ensures control of the temperature of the dough thanks to the integrated temperature sensor; ensures a clear view of the dough thanks to the lights installed in the head of the mixer.

4) In how many countries are your products distributed and which new markets are you approaching?
Our sales network is expanding year after year: now we are present in more than 50 countries in the world, and we would like to increase the export of our kneading machines in the South American market and consolidate our presence in all the countries where we are already present.

5) How did your company cope with the changes that the market has demanded following the pandemic?
Sunmix is a young and very dynamic company, as soon as we understood the new needs that the market required, we updated the products in order to offer the customer a current product.