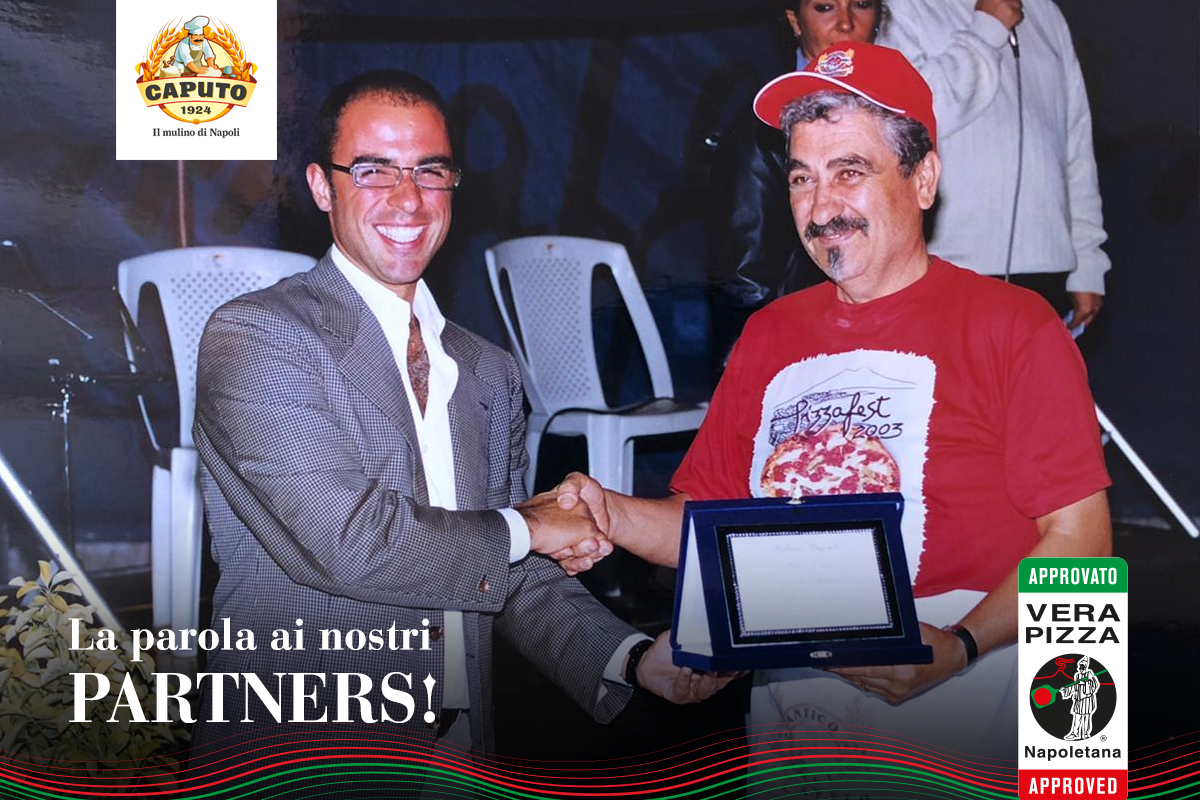 𝗗: With what idea did you approach the Neapolitan Pizza world and the Association?
"Mulino Caputo is one of the oldest mills, present in Naples and accordingly in the Pizza world since the 1920s. Approaching the Associazione Verace Pizza Napoletana was a direct consequence, we immediately considered ourselves naturally and spontaneously partners and together we contributed to a decisive development of the Neapolitan Pizza with many trips, many experiences and a fantastic path... "
𝗗: How do you see the future of Neapolitan Pizza and how do you intend to approach it with your company?
"The Neapolitan Pizza is a world in constant evolution. We started from the Pizzeria seen as a simple shop and we reached the Pizzeri, which is a company with very specific production codes and a very strong identity. The Neapolitan Pizza was able to evolve while maintaining the its uniqueness that made it iconic and unique all over the world. We follow this evolution with interest and have launched new product lines such as Type 1, dry yeast and dried Criscito. "
𝗗: What is your most successful product in the Pizza world and, in your opinion, why?
"I can say with certainty the Caputo Blu Pizzeria, a package that has become iconic as well as being a flour certified by the Association. When we created it, the intention was to put on the market a product having the ideal characteristics to represent the perfect starting point for the Pizzeria. Next to the Caputo Blu Pizzeria we are very proud of the success of the Farina Gluten Free, a product that we have designed to meet the needs of those who, despite being intolerant to gluten or celiac, do not want to deprive themselves of a good Neapolitan Pizza. "
𝗗: In how many countries are your products distributed and which are the new markets you are approaching?
"Wherever there is an excellent Neapolitan Pizza, there is also the Caputo Mill. Today we are present in about 100 Countries in the world."
𝗗: What advice would you like to give to pizzerias to face such a particular moment like this?
"I believe that the key to everything is not losing one's identity, both collective and individual. It is necessary to have the ability to evolve while remaining firmly anchored to the Tradition that has brought us so far. Furthermore, I believe it is essential to communicate differently in this uncertain period, exploiting social media and adapting to the new codes."