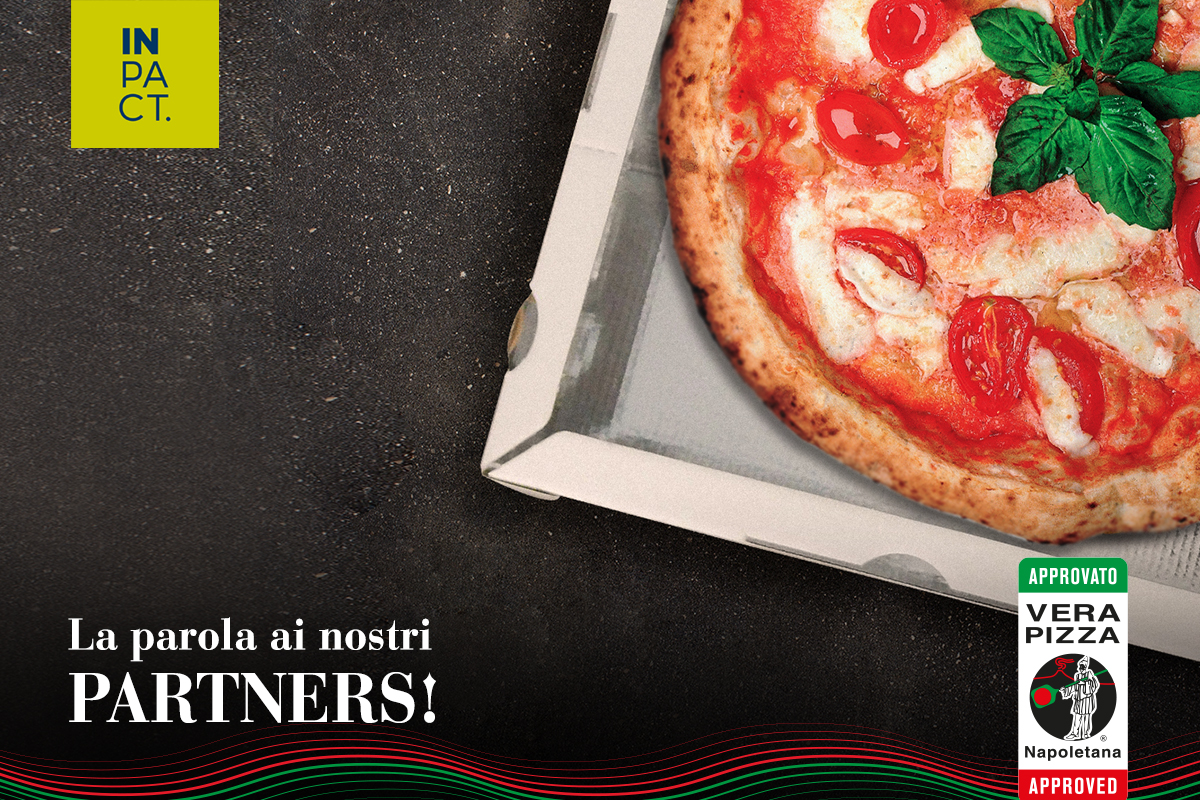 Q: With what idea did you approach the Neapolitan Pizza world and the Association?
As lovers and consumers of Neapolitan pizza, we approached the world of the Association, since it is the protector of the True Neapolitan Pizza values and principles.
Q: How do you see the future of Neapolitan Pizza and how do you intend to approach it with your company?
Neapolitan pizza makers are ever-more projected towards innovation, always having clear their origin and the Neapolitan pizza tradition. They are more and more aware in the choice of raw material, in order to enhance not only the taste of the product but also their mastery.
Our company aims to follow them on this evolution path with a continuous search for materials and packaging solutions that allow to preserve the taste and technique of the pizza-maker during delivery phase so that the customer can live, even at home, an unforgettable culinary experience.
Q: What is your most successful product in the Pizza world and, in your opinion, why?
Surely our Picor pizza-box, which is our spearhead.
Our pizza-box had an enormous success over the years thanks to its characteristics, which make it a unique product of its kind, which best enhance the pizza. It is also a certified and continuously upgraded product: the latest innovation is the TAMPER EVIDENT closure which has been highly appreciated in recent months as it is a guarantee of product integrity, even when the take-away is carried out through the delivery platforms.
Our products are also ECO-FRIENDLY, as they are reducible, reusable and recyclable.
Q: In how many countries are your products distributed and which are the new markets you are approaching?
Our products are distributed in a lot of countries: we have a widespread distribution throughout Italy and Europe, many customers in the United States, Canada and South America and some in Africa.
The goal for the future is to develop the eastern markets and, in fact, we are implementing our range of formed products, the so-called THERMOBOX family (also thermal and liquid-tight products), in order to best meet the needs of these markets.
Q: What advice would you like to give to pizzerias to face such a particular moment like this?
The advice we would like to give to pizzerias to face this difficult and particular moment we are experiencing is to never demean the quality of the product offered to their customers: the element that allows to distinguish a pizza-maker from the other is certainly a culinary experience that he's able to offer the final consumer. Continue to choose high quality MADE IN ITALY products, including patented and certified packaging, such as ours, which is able to respect the taste, tradition and healthiness of the best food in the world!